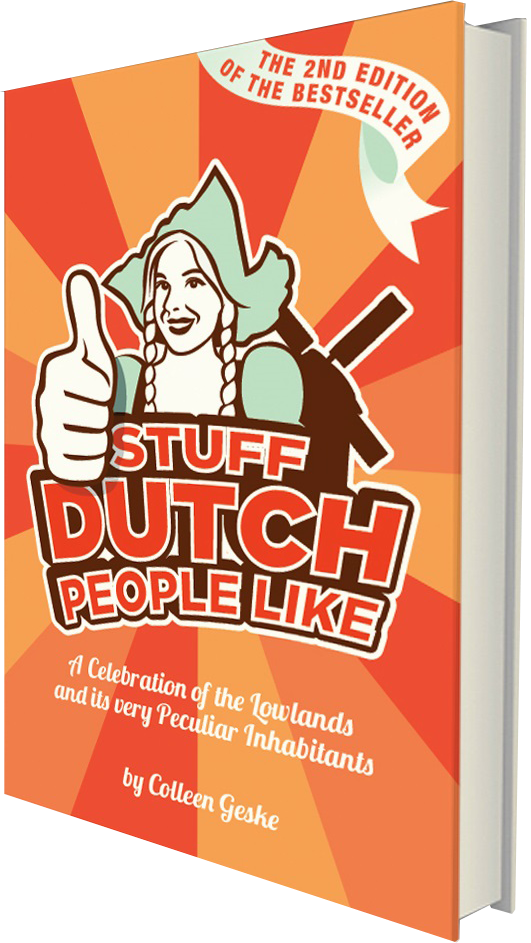 We are thrilled to announce that our second edition of Stuff Dutch People Like – the book, is hot off the press!  With more content, more graphics and more fun, it is sure to not disappoint! 
More importantly, this Saturday we are officially launching the second edition in Amsterdam at the The American Book Center! We've worked hard to have it just in time for the season of gift-giving! 🙂
If you are in Amsterdam don't miss the chance to get a signed copy and join in the gezelligheid. We've made sure to arrange lots of our favourite Dutch stuff for the event – yummy Dutch cheese, steamy bitterballen, fresh gooey stroopwafels, and drinks of course! It has been said that Dutchies love free stuff….so if that doesn't sound like a party, I don't know what would! 😉
DETAILS:
Date: Saturday 29 November
Time: 15:00
Where: The American Book Center, Spui 12, Amsterdam
You can RSVP on our Facebook event page – or just show up for the fun!
If you can't make it you are, of course, welcome to buy the book here! 
Looking forward to see you there!!
xColleen
p.s. Yes, our good ol' friend Zwarte Piet is no longer on the cover.
p.p.s. Why? We are as sick of discussing him – as you are!!