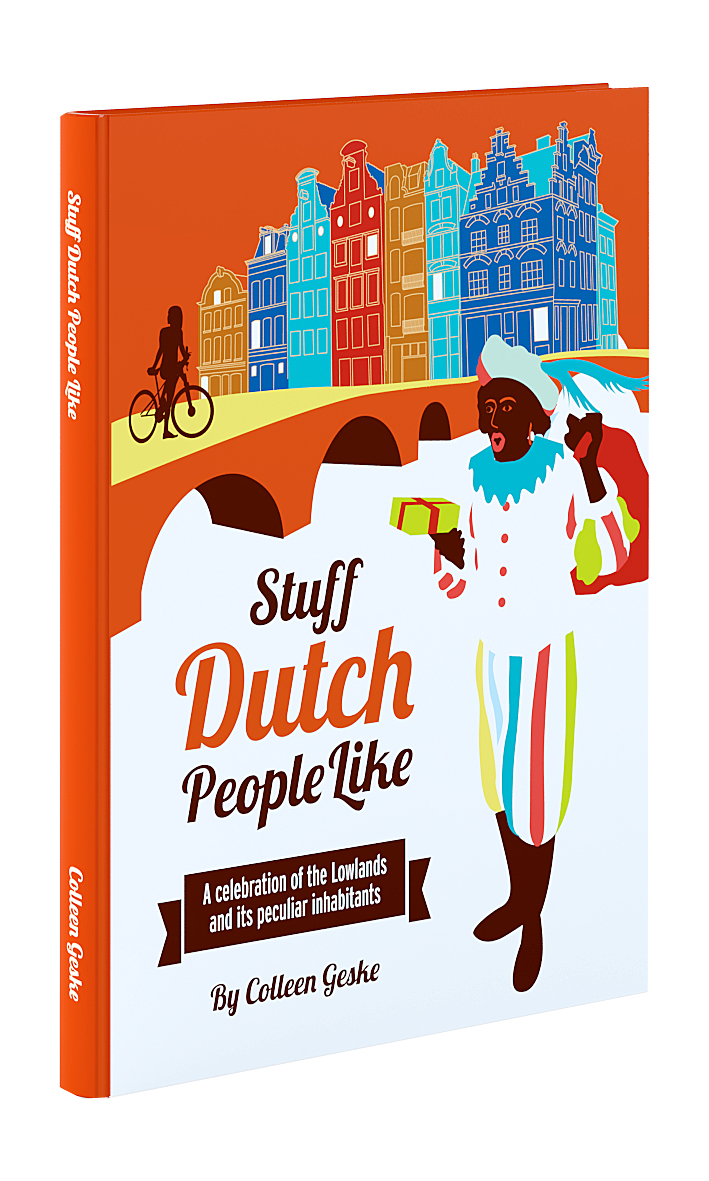 Yes folks you read that correctly – this Saturday we are officially launching the Stuff Dutch People Like BOOK!
If you are in Amsterdam don't miss the chance to get a first-edition signed copy (and meet moi in person). We worked our butts off to get it to you in time for the season of gift-giving!
I must say seeing the book in print was a very exciting moment! It felt a bit like Christmas morning (or I suppose Sinterklaas for you Dutch peeps).
Details:
Date: Saturday 16 November
Time: 15:00 – 17:00
Where: The American Book Center, Spui 12, Amsterdam
We've made sure to arrange lots of our favourite Dutch stuff for the event – think Dutch gin, Dutch cheese, and fresh steamy stroopwafels!
You can RSVP on our Facebook event page – or just show up for the fun! 
Looking forward to see you there!!
xColleen
p.s. Yes, our good ol' friend Zwarte Piet is on the cover.
p.p.s. Do you really have to ask why??