It's been said that, on average, 30% of a language is idiom and expressions. Dutch is actually 98.7%. Well maybe not that high, but be prepared for utter confusion when cows, monkeys, windmills and weather barge into your everyday casual conversations.
Funny Dutch expressions
1.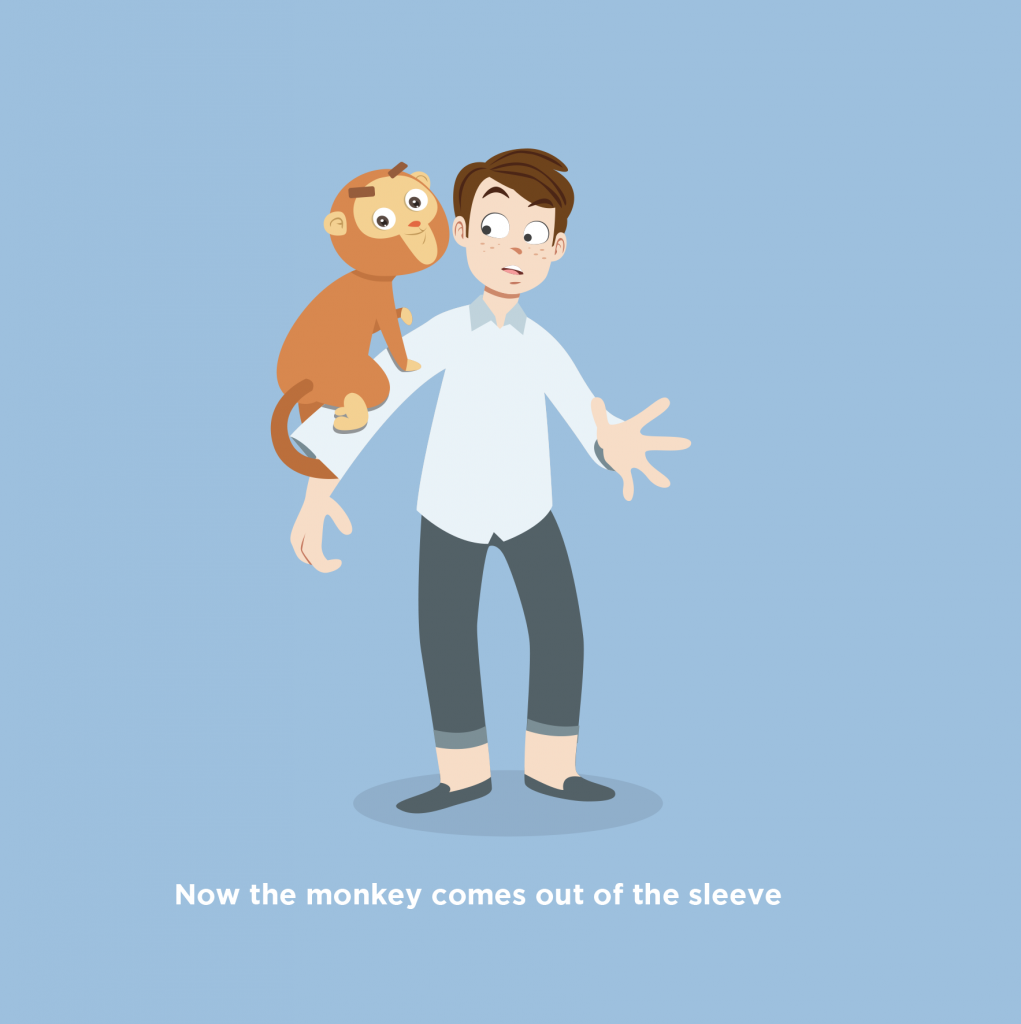 (Nu komt de aap uit de mouw)
Similar to the English expression "to let the cat out of the bag"; the moment that a hidden motive or the truth behind something is revealed. In the past, street artists would often perform tricks by hiding a monkey in their coats. At the end of the performance the monkey would "come out of the sleeve" and reveal the trick!
2.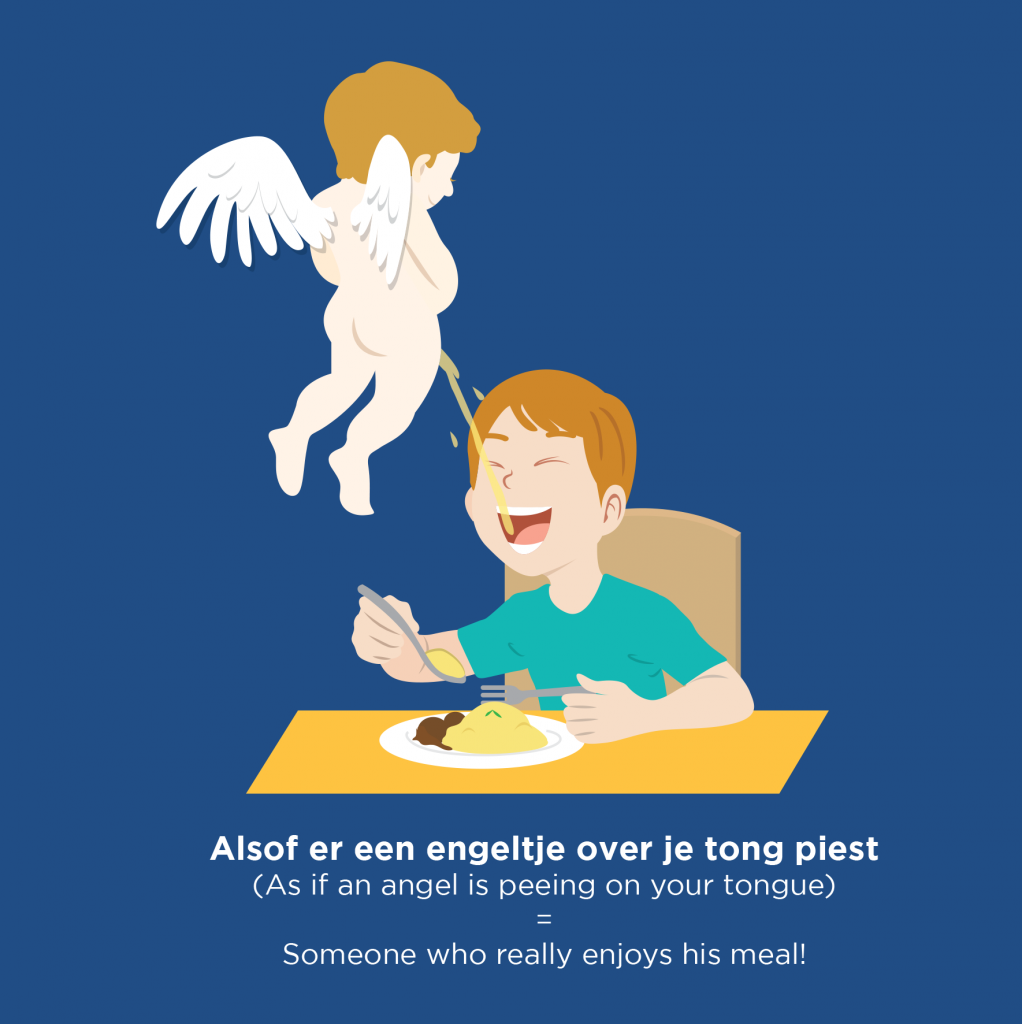 3.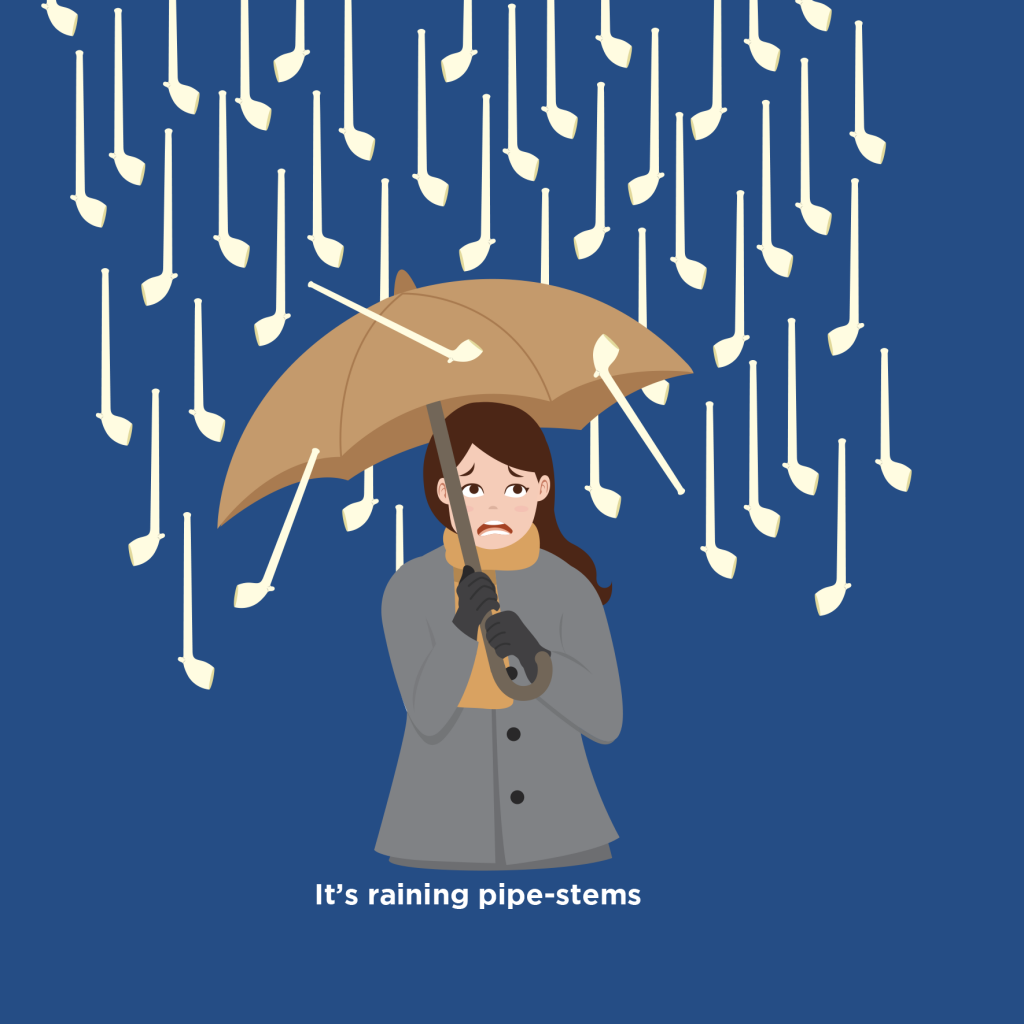 (Het regent pijpenstelen)
I've been known to casually throw this expression into a conversation with a complete stranger at a tram stop just because I really like the visual imagery it evokes. Can you see it now? A sky filled with the long stems of colourful little pipes, perfectly illustrating the intense Dutch rain falling down in sheets.
4.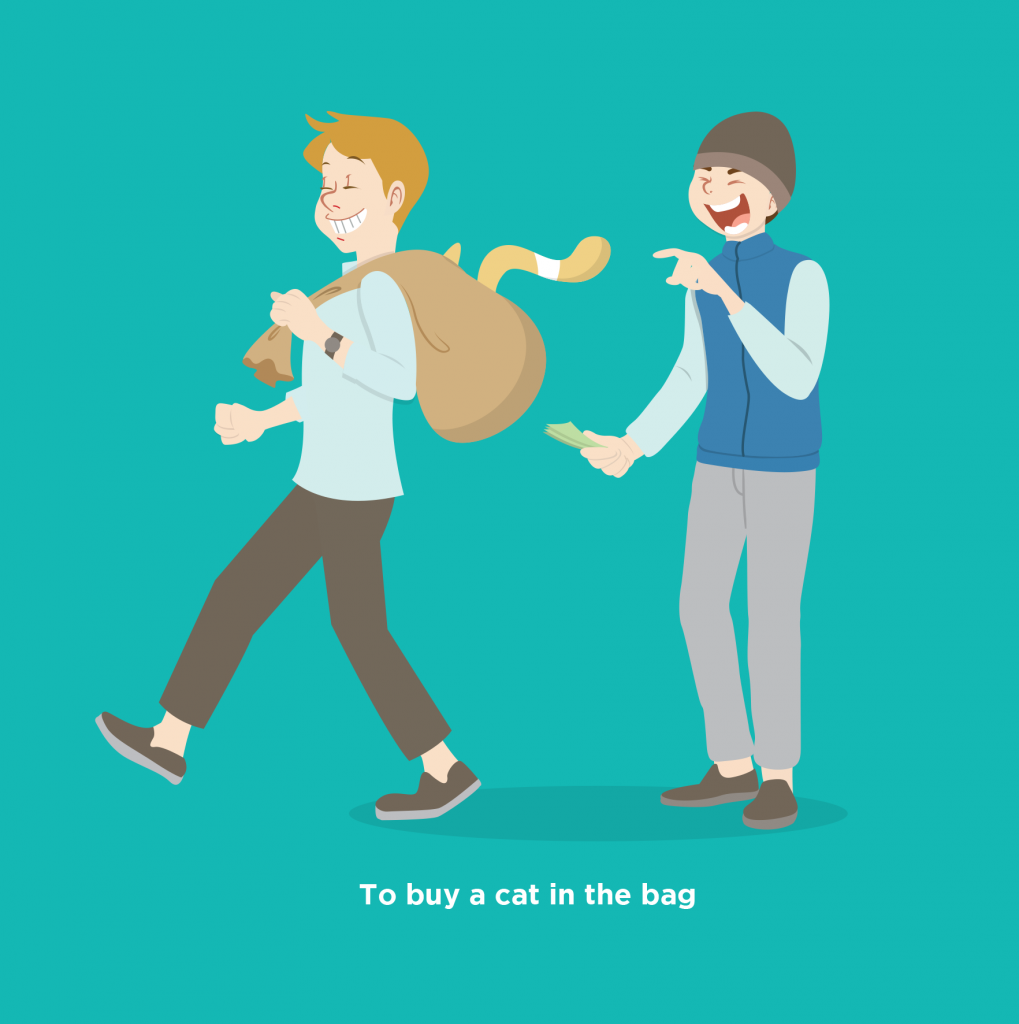 (Een kat in de zak kopen)
To have been duped into buying something without inspecting it properly
[sdpl-ad4]
5.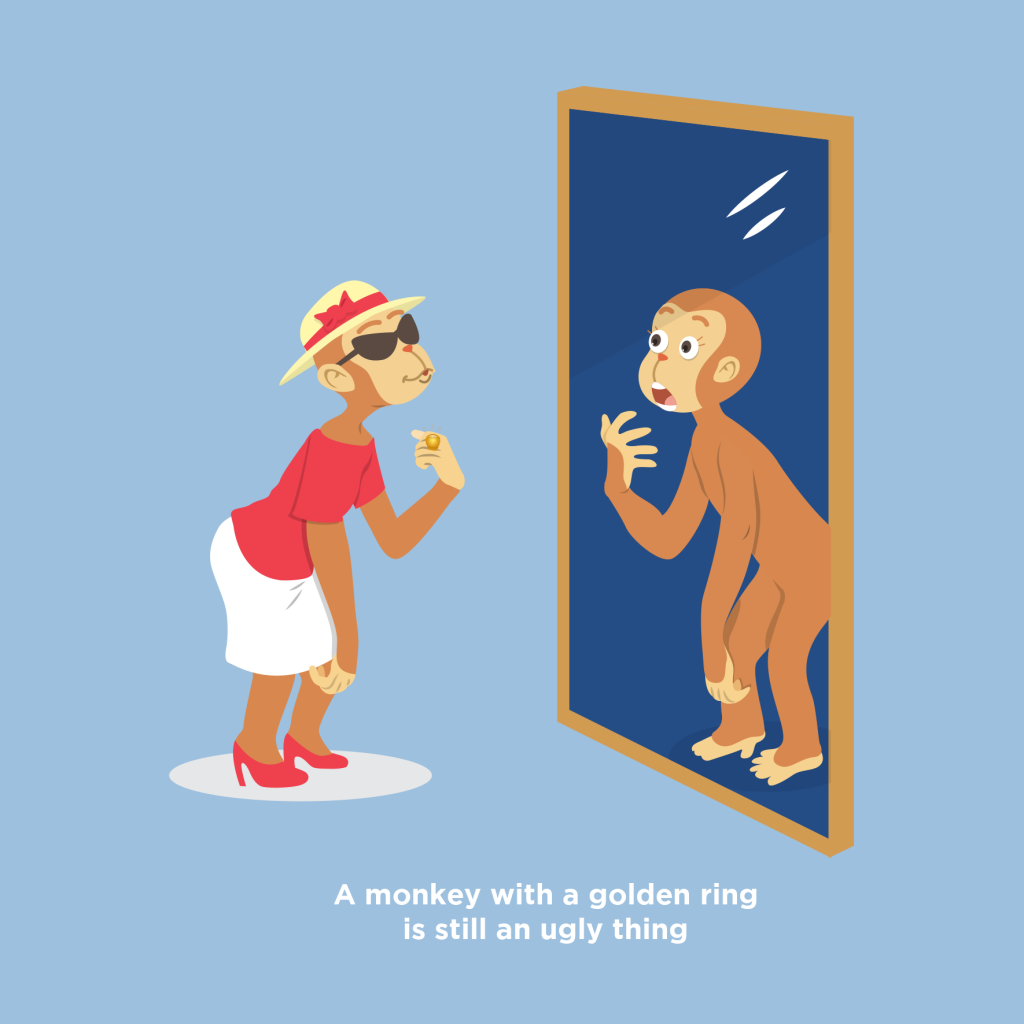 (Al draagt een aap een gouden ring, het is en blijft een lelijk ding)
Similar to the English expression "a pig in lipstick"; used to convey the message that superficial or cosmetic changes are futile at disguising the true nature of a person or thing.
6.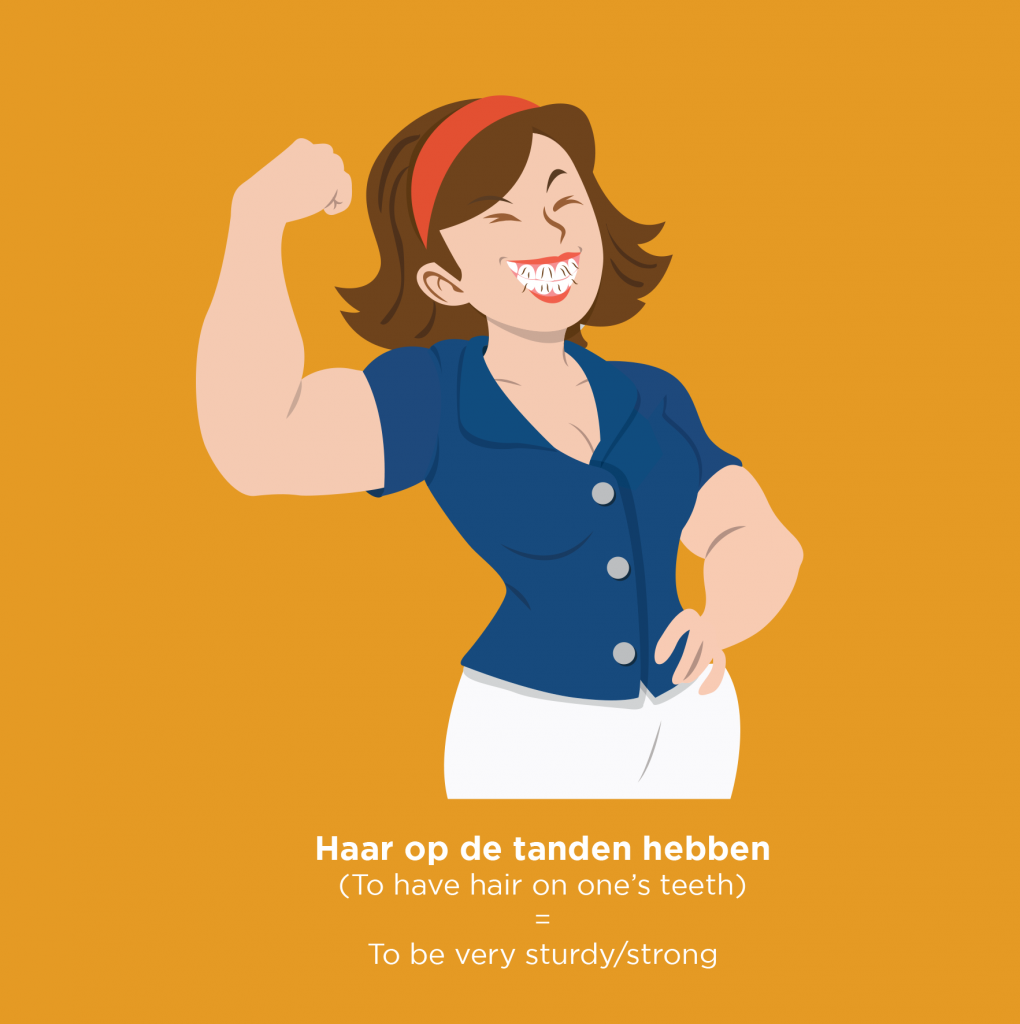 7.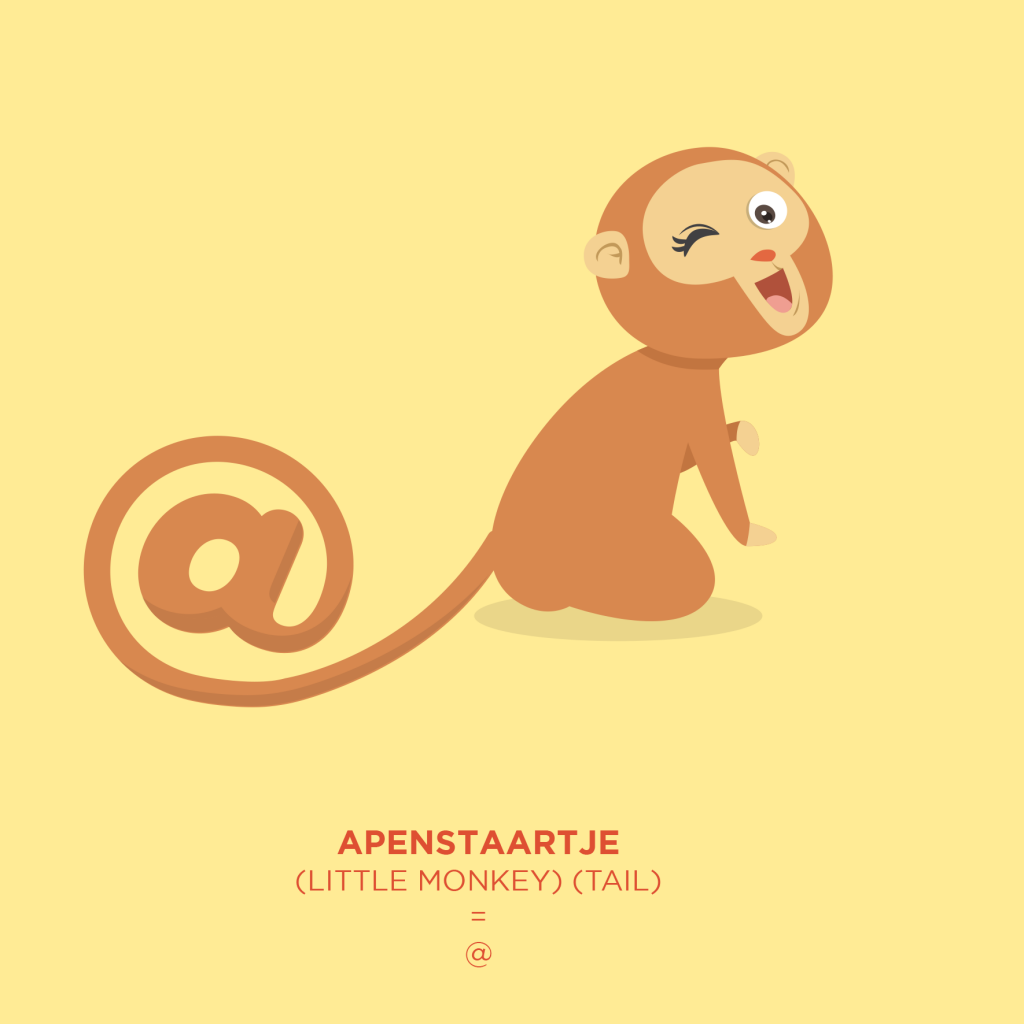 8.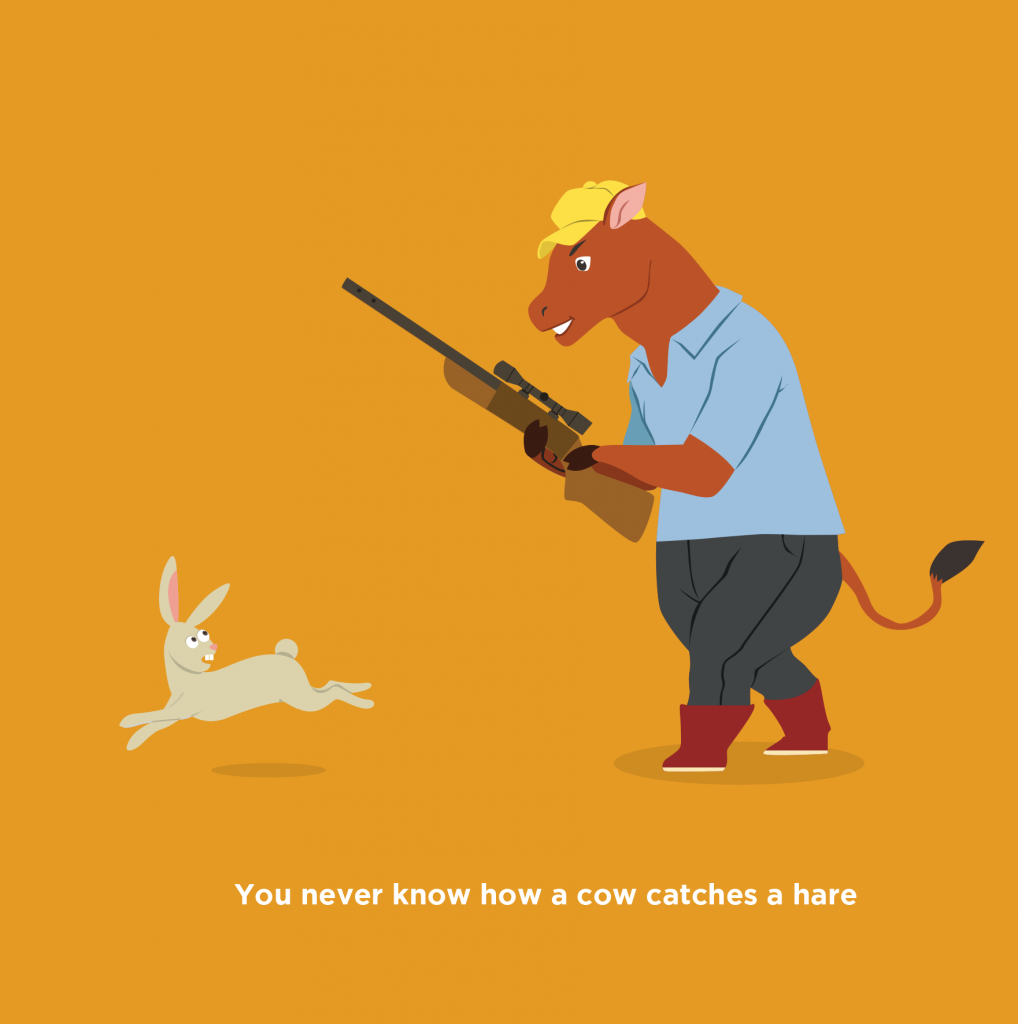 (Je weet nooit hoe een koe en haas vangt)
You never know how things will turn out; you can't predict the future; strange things can happen
[sdpl-ad5]
9.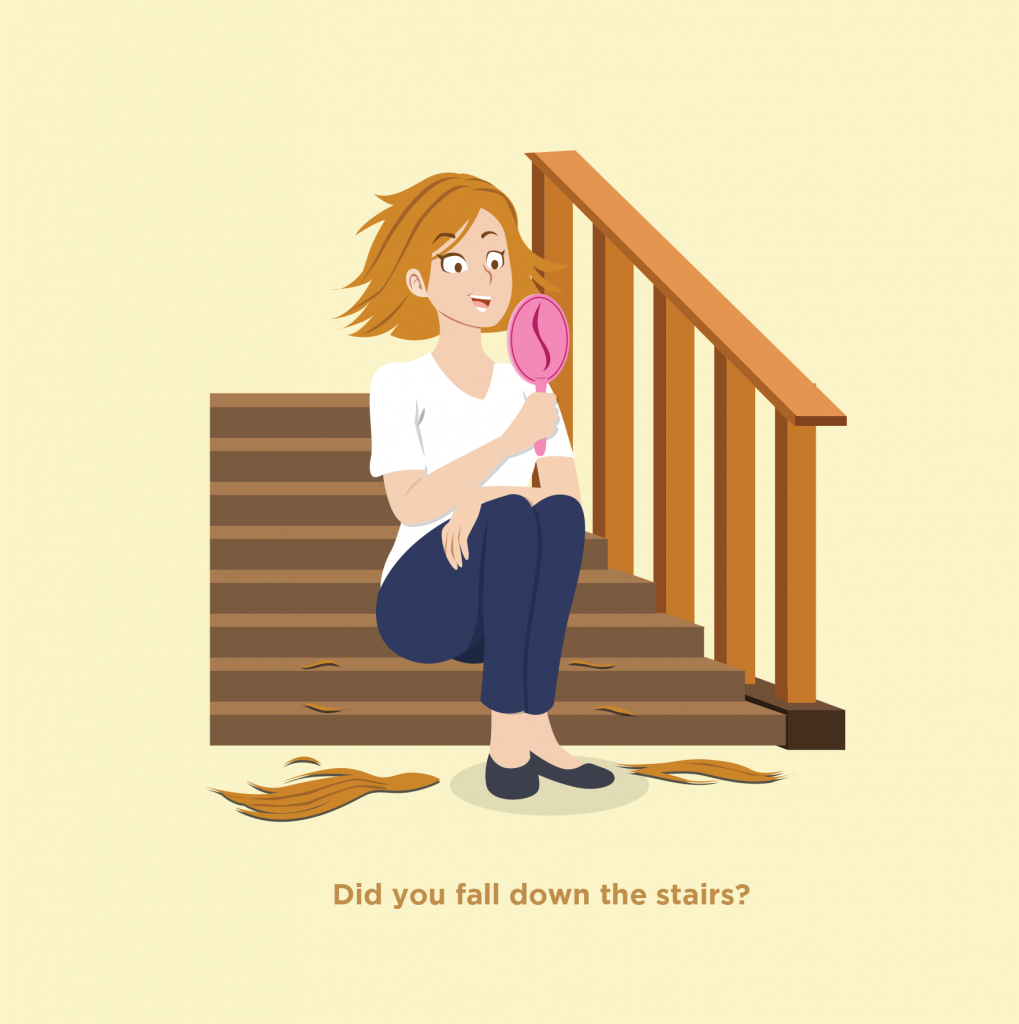 (Ben je van de trap gevallen?)
A dutchie might ask you this odd question if you have had a rather drastic hair cut. The original version of the expression "Hij is van de trap gevallen en heeft zijn haar gebroken" (He fell down the stairs and broke his hair) was already in use in the 18th century.
10.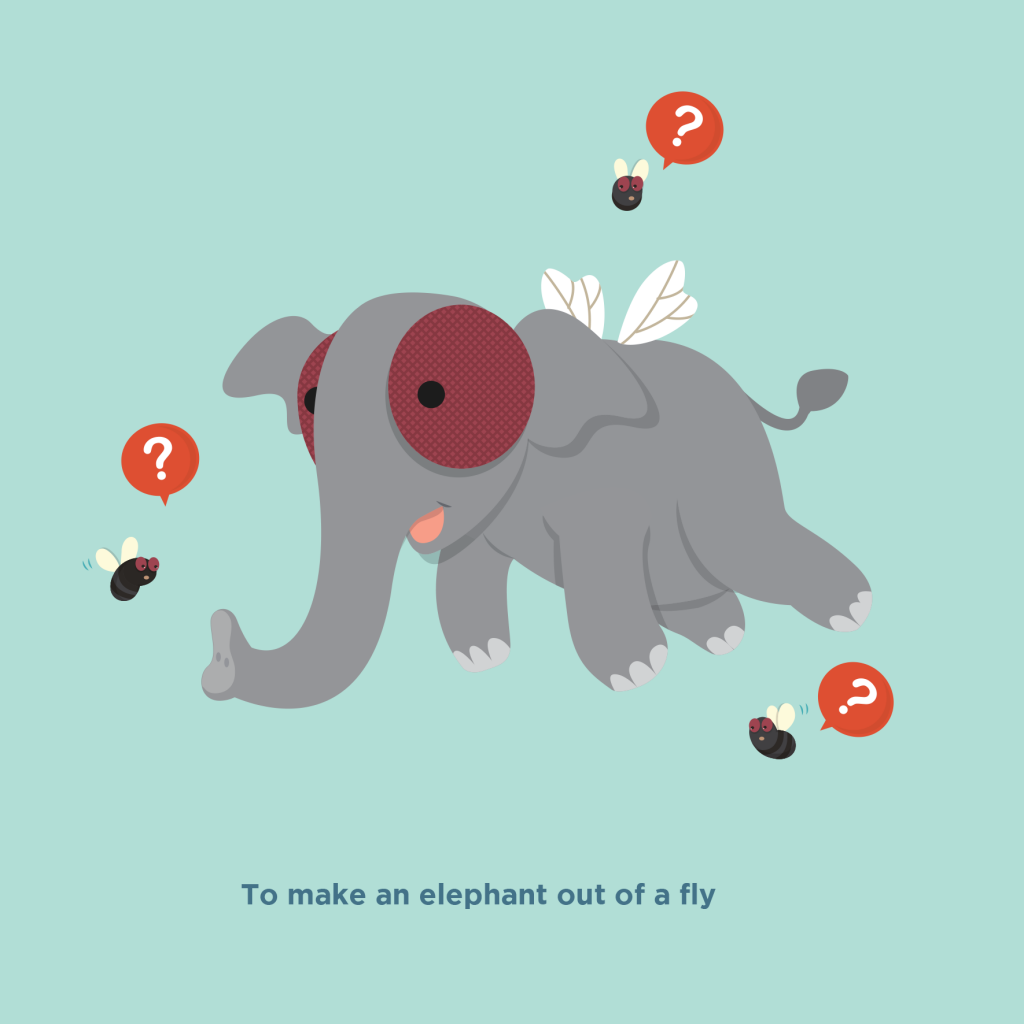 (Van een mug een olifant maken)
Don't make something out of nothing, similar to the English expression 'to make a mountain out of a molehill'.
[sdpl-ad4]
11.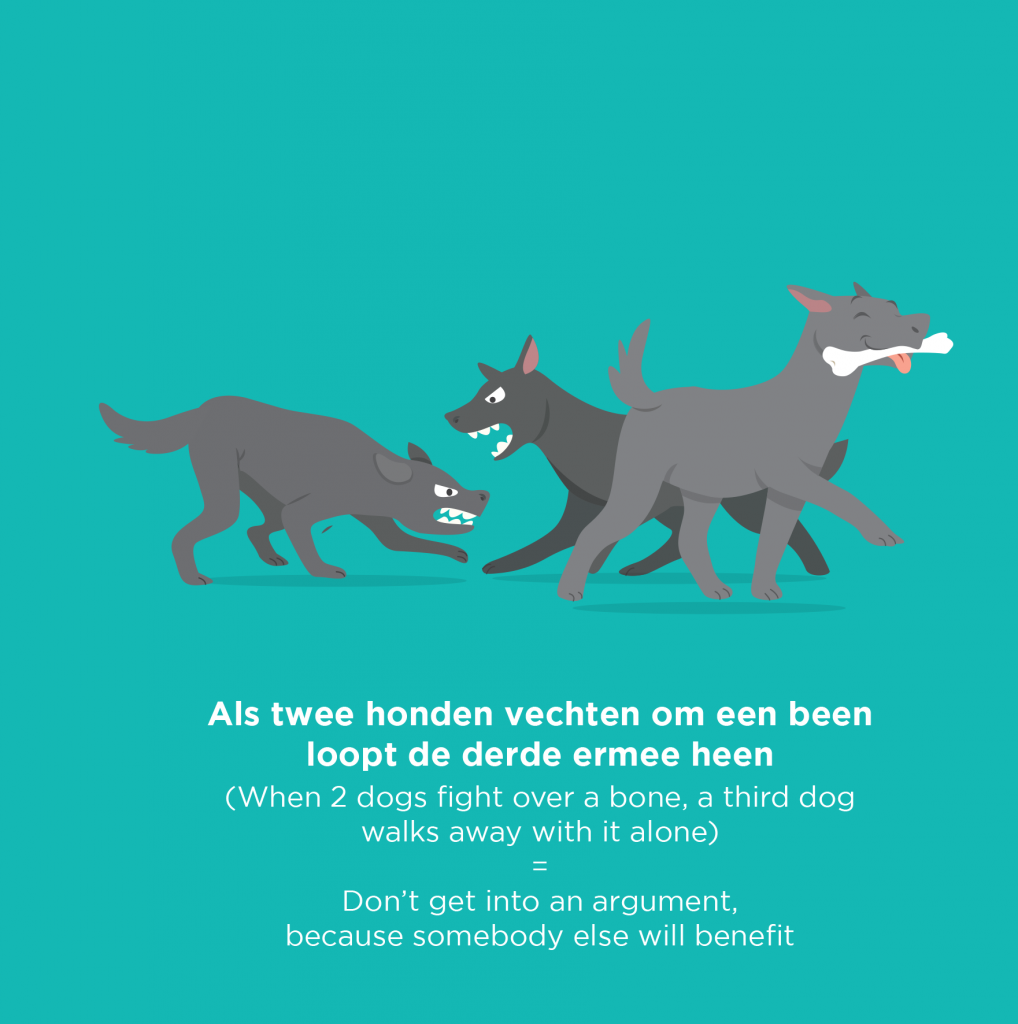 12.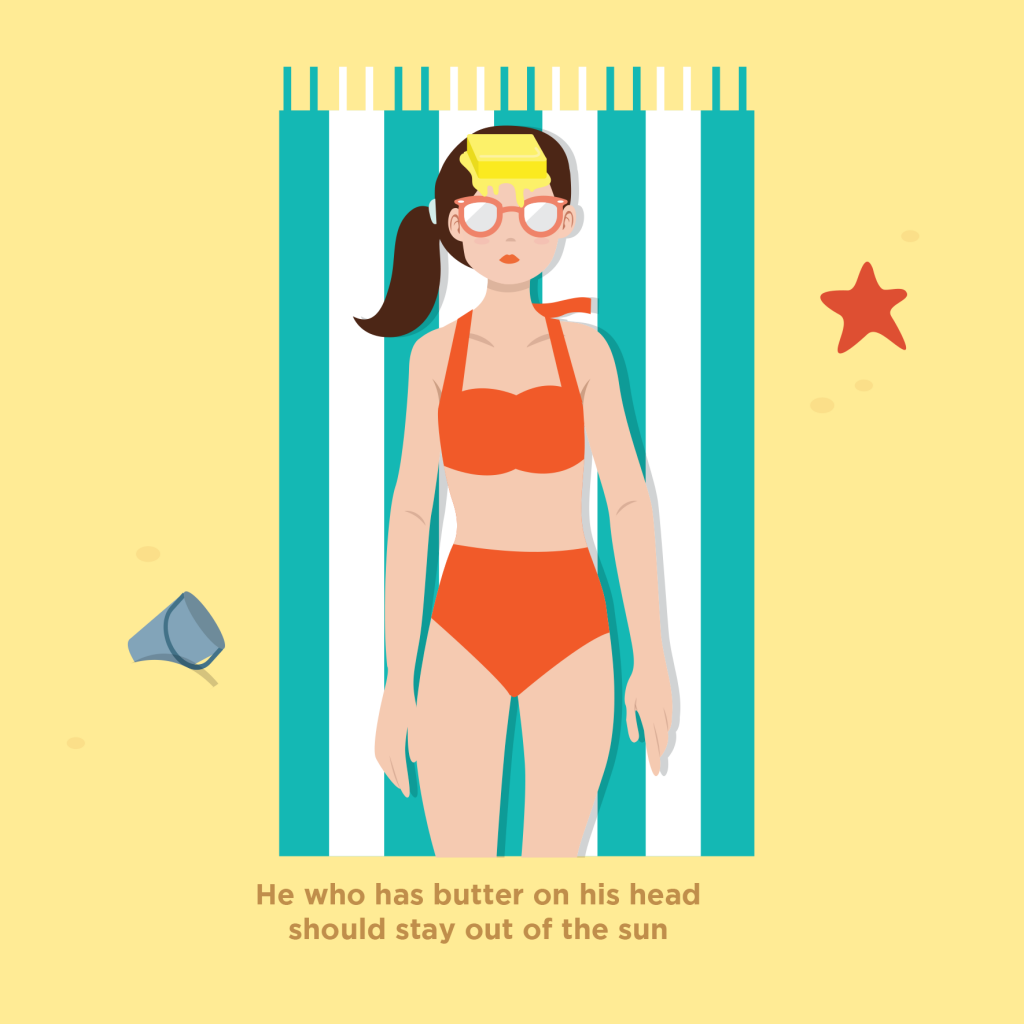 (Wie boter op zijn hoofd heeft, moet uit de zon blijven)
Similar to the English expression "People in glass houses shouldn't throw stones". You should not criticize others unless you yourself are without fault. The phrase is said to have been around since the 17th century, as it was found in a text by the famous Dutch poet Jacob Cats (1577-1660).
13.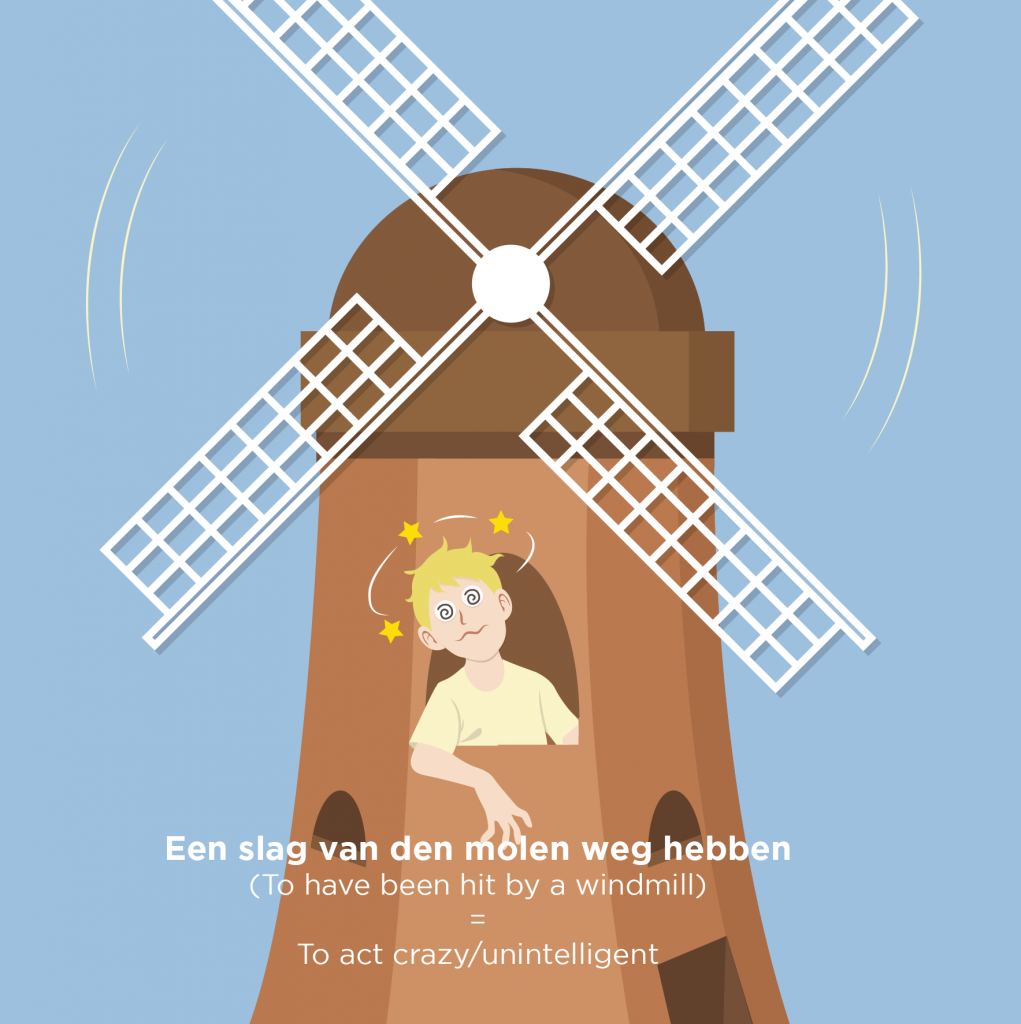 14.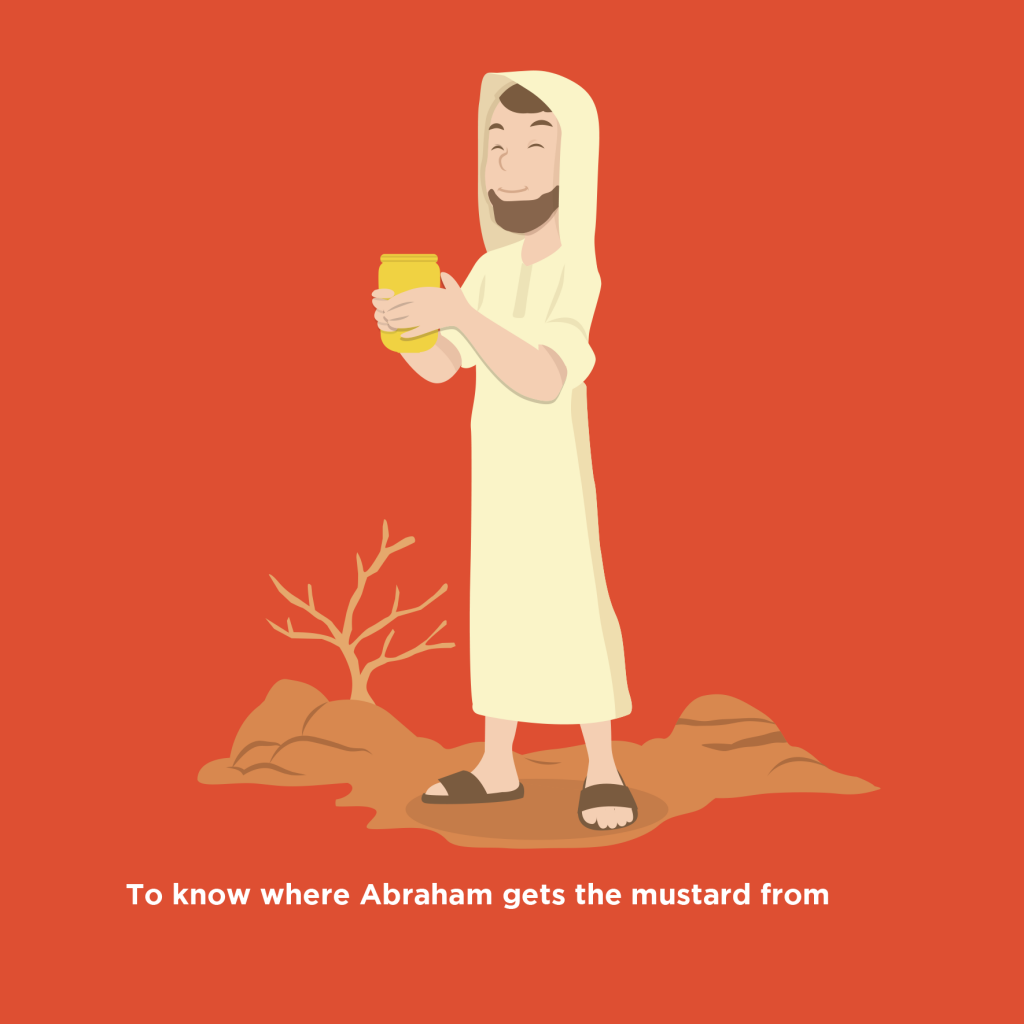 (Weten waar Abraham den mosterd haalt)
To have great insight into something. This expression has its likely source in the Old testament (Genisys 22:6), where Abraham is ordered to sacrifice his first born. He collects "mutsaard", an old term for firewood. Mutsaard over time likely bastardized to mosterd, et voila: another crazy Dutch expression!
15.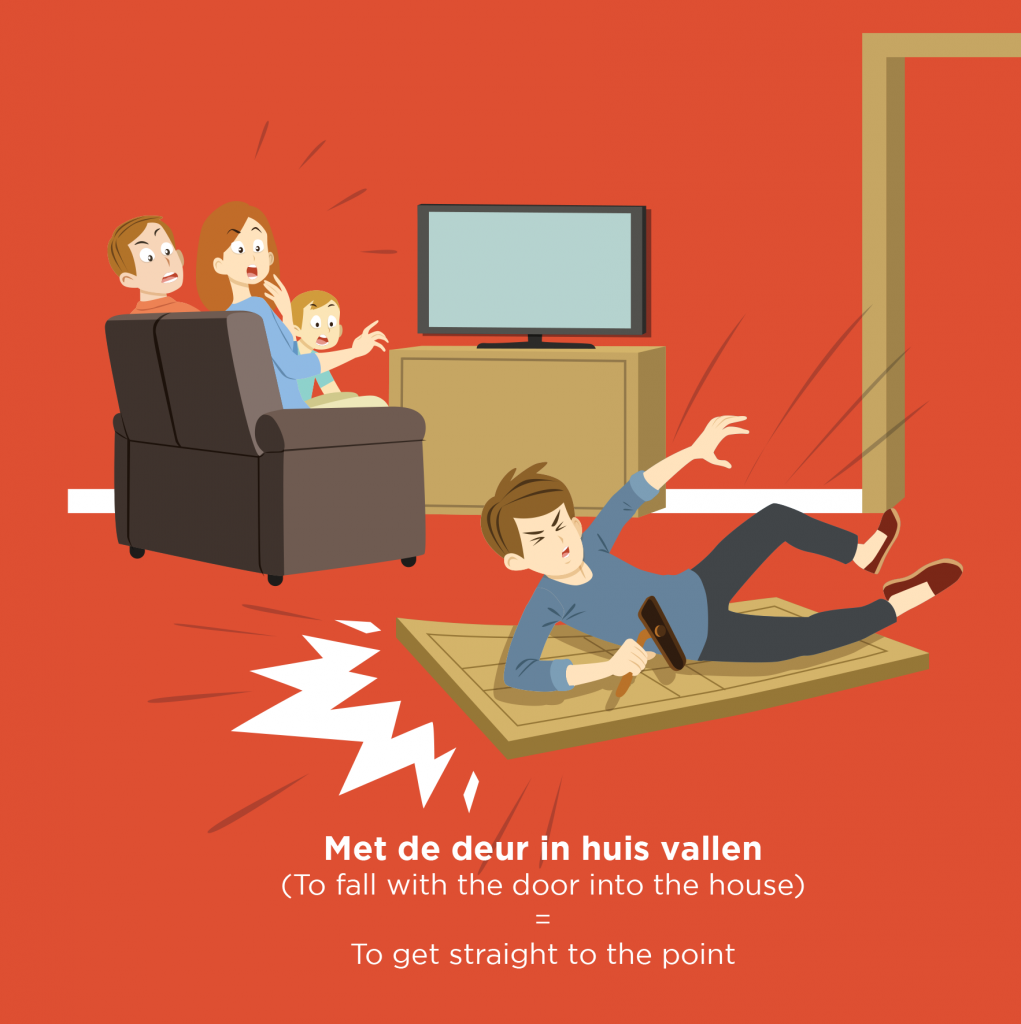 [sdpl-ad4]