DUTCH HOLIDAY TREATS

The festive season is a time for celebration and joy. And what better way to celebrate than with delicious Dutch foods? From traditional dishes such as Stamppot and Pannenkoeken to more modern treats like Kibbeling and Stroopwafels, the Netherlands has something for everyone. Let's take a look at some of the best Dutch foods you can enjoy during the festive season.
Stamppot
This hearty potato dish is a classic in Dutch cuisine. It's made by mixing boiled potatoes, vegetables (usually cabbage, kale or carrots), and spices and served with gravy. It's an easy-to-make meal that is sure to please even the pickiest eaters.
Pannenkoeken
These are pancakes made from flour, eggs, milk and a little salt—but they come in many different shapes and sizes. You can enjoy them savoury with cheese or bacon, or sweet with apples or syrup. No matter which way you go, pannenkoeken are always delicious!
Bitterballen
If you're looking for something to snack on while watching your favourite holiday movie, then Bitterballen are just the thing for you! These deep-fried balls are made from beef or veal and filled with a creamy sauce. They're usually served as an appetizer but can be eaten anytime – just pop them in the oven for 10 minutes and they'll be ready to go!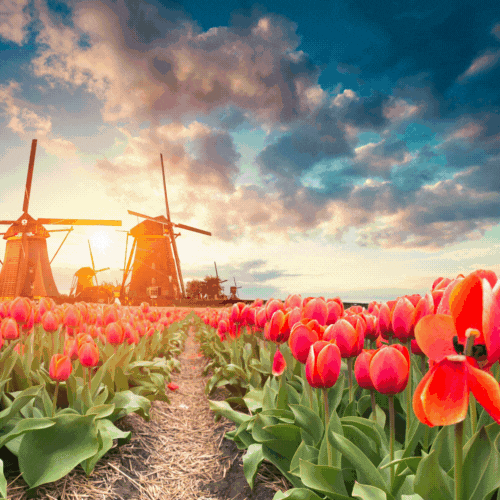 Stroopwafels
No list of Dutch foods would be complete without mention of stroopwafels! These thin waffles filled with a caramel syrup are one of the nation's most beloved snacks—and perfect for dunking in hot tea or coffee on chilly winter days.
Oliebollen
Oliebollen (or "oil buns") are deep-fried dough balls that have been around since the 16th century. They're traditionally served around New Year's Eve, but they can be enjoyed any time of year. Oliebollen can be filled with raisins, apples or other fruits, depending on your preference. Serve them hot out of the fryer with powdered sugar on top and your guests will definitely thank you!
With all these tasty treats available during the festive season, it's no wonder why so many people love celebrating in the Netherlands! From hearty stamppot to sugary stroopwafels, there's something for everyone on this list of delicious Dutch foods. So grab your friends and family—it's time to get cooking (or eating)! Enjoy!