If there is ever an antidote to the noise and bustle of life in a busy city like Amsterdam, it is the beautiful village of Giethoorn. This tiny, peaceful place has very few roads, even fewer cars and is a cluster of tiny peat islands connected by small canals and lakes. The locals live in gorgeous thatched homes on these islands, get around by boat and use one of the 180 wooden bridges to stalk visit their neighbours.
Giethoorn is in the northwestern province of Overijssel, set in the centre of a nature reserve  called 'De Wieden'. It sits at the edge of a National Park, the Weerribben-Wieden, where the wetlands attract a diverse range of plants, animals….and tourists! If you are lucky on a trip to Giethoorn you will be able to spot all three types of visitors to this area: nature lovers (they'll be dressed in outdoor wear and have binoculars), watersports enthusiasts and culture lovers, who come to attend one of the many music festivals that run throughout the year. There is also the lesser know, very shy, fishing enthusiast, which you may be able to spot standing quietly in the shallows.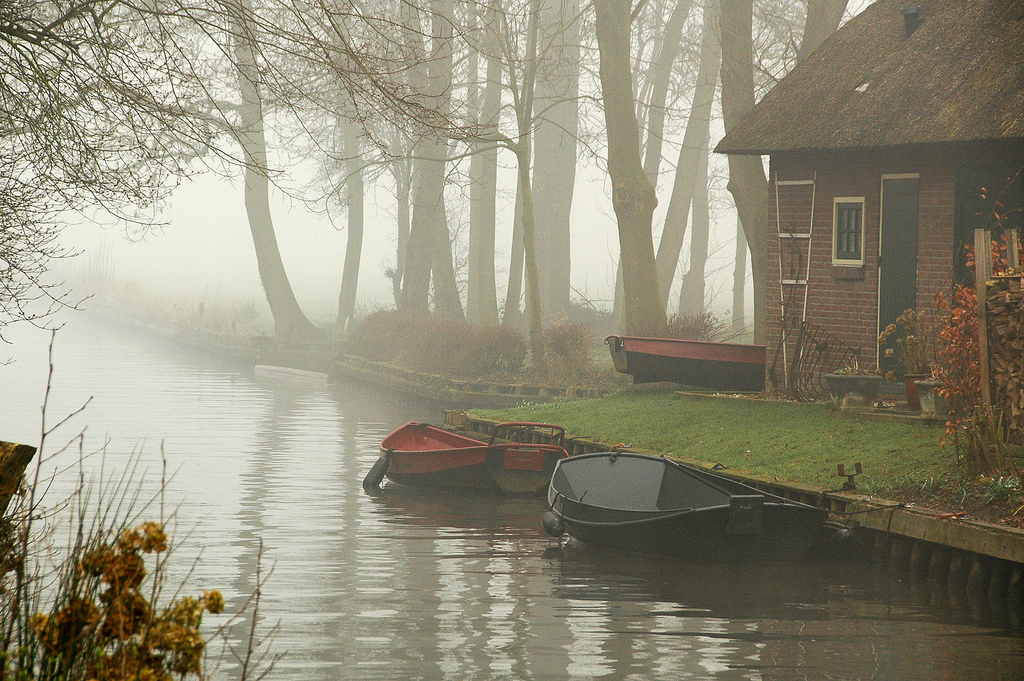 The village of Giethoorn got its name from the masses of goat horns, which were found there by the first inhabitants. (Goat horn = giet hoorn) They were thought to be left over from a huge flood in the 10th century. Poor goats, that must have been a soggy ending. The many waterways that make this place so unique, were created by the work of peat harvesters. When the peat was cut and transported away, lakes and canals were formed. Tiny islands were created, where the peat harvesters then built their homes, and thatched them with the locally gathered reeds.
This beautiful village is really best seen from the water. Giethoorn has jokingly been called "Dutch Venice", what with all the canals and boats. Punting was the traditional way to get around. The flat bottomed boats were used to transport peat along the canals or for farmers to move from island to island. Nowadays people travel around by all kinds of water transportation, be it Canadian canoe, punt, a kayak made for two, dinghy, motor boat or "whisper boat"; a dinghy, given its name because its engine is so quiet it whispers. Tourists can rent a boat and drive themselves through the canals, lakes and nature reserve.
[sdpl-ad4]
Giethoorn has become a year round tourist attraction. There is a strong man competition, where the contestants fight to win the title of, 'Strongest man in the Netherlands'. In August the whole village including gondolas, gardens, bridges and buildings are festooned with lights. Sounds pretty magical really. For music lovers, running from June to November, there are 5 different music festivals hosting jazz , folk, rock and blues musicians. If this wasn't enough, in the winter, when the weather gets cold enough, Giethoorn has become a very popular destination for ice skaters…skating round the canals on a frozen, sunny day must be a beautiful experience.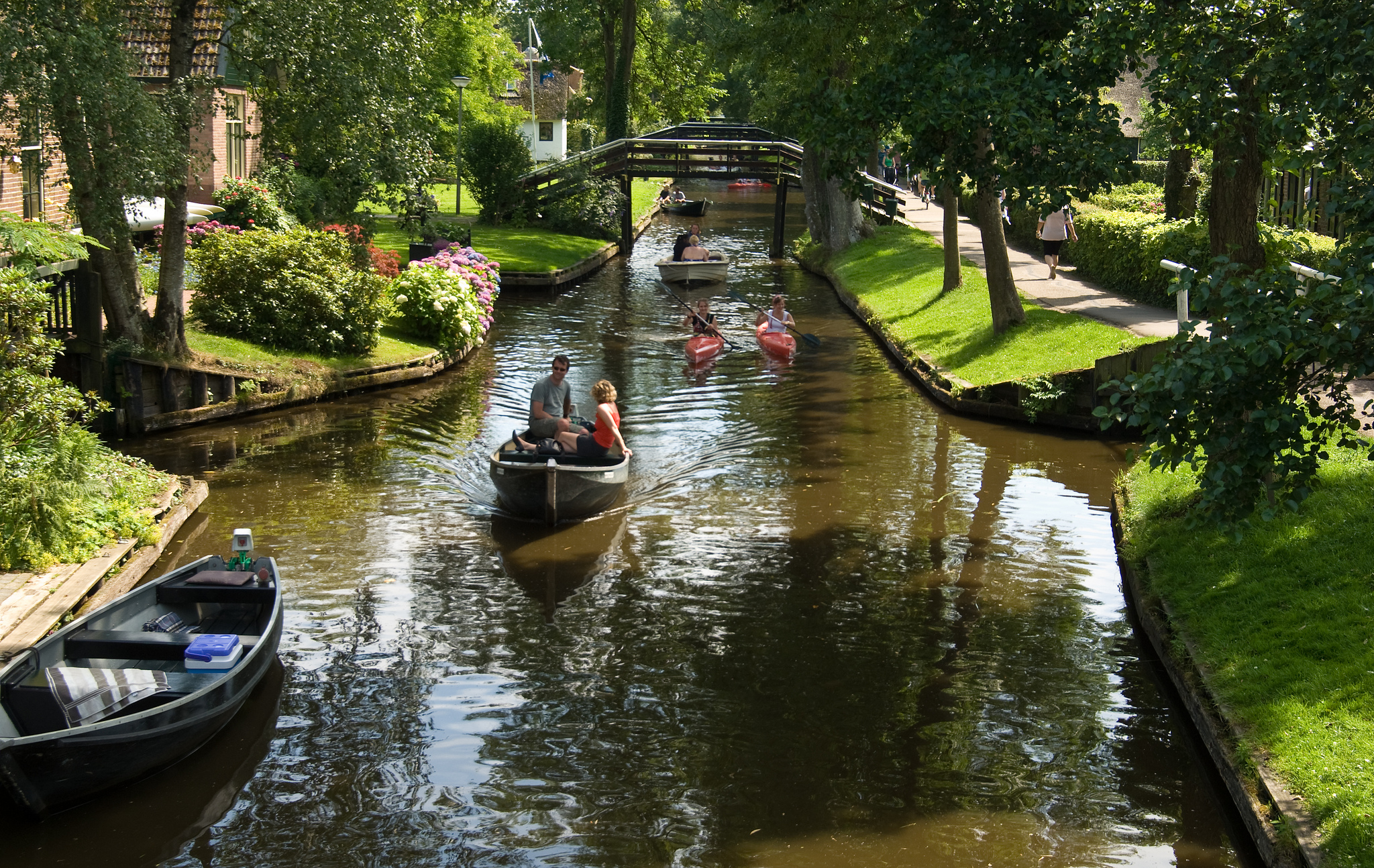 Sounds like Giethoorn is going on our, 'Must visit in the Netherlands' list. We plan to visit the local museum and stay in one of the many gorgeous little hotels. We are going to rent one of those "whisper boats" and spend the day meandering down the idyllic waterways that make this place so special. See you there? We'll be the punters furiously snapping pictures of all the beauty that is Giethoorn.
---
Written by SDPL contributor Rebekah Lawler