We are thrilled to announce that our new book, Stuff Dutch People Say, is hot off the press and just in time for Sinterklaas!
In this hilarious new book, author Colleen Geske, delves deep into the linguistic world of the Lowlands, exploring what happens when Dutch and English collide. From funny Dutch words, incomprehensible Dutch expressions and hysterical examples of Dunglish, it is sure to give a few good giggles!
Stuff Dutch People Say: a laugh-out-loud investigation of the weird, wacky and wonderful things Dutch people say!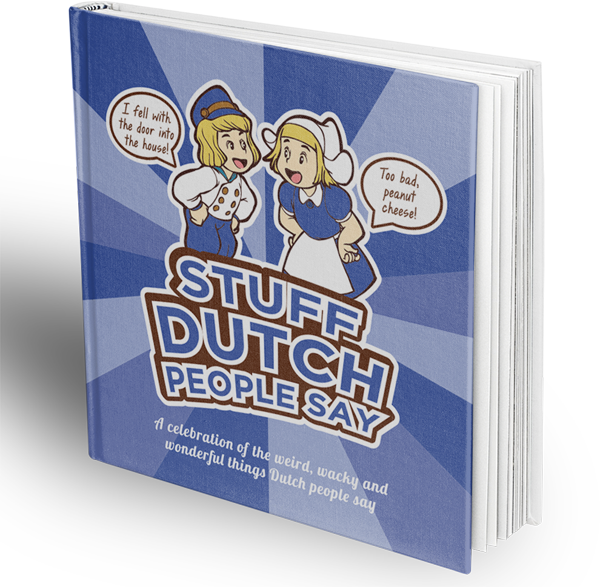 Quotes from some fancy folks:
AD (Algemeen Dagblad): "A huge hit, hilarious!"

NRC: "For the Dutch, the book offers surprising – and sometimes disturbing – insights."

NOS (Het Oog): "Extremely popular…especially among the Dutch".

AM (Author's Mom): "It's my favourite book, and I'm only a little biased"

RDP (Random Dutch Person): "Nu komt de aap uit de mouw!"
We have limited copies available for this holiday season, so don't delay: buy your copy here!
P.S:Op = Op
P.P.S: Helas Pindakaas
P.P.P.S: Did we mention you get FREE stroopwafels with every order. Oh yeah, 'cause that's how we roll!!