Is it a bird? Is it a plane? No, it's just a nearly nude man riding a bumper car along the streets of Amsterdam! 
This week, lucky Amsterdam residents were treated to quite the sight: an underwear-clad man with an interesting choice of rides. Of course, this city does have its fair share of colorful characters but we'll admit it was the first time we spied an actual bumper car cruising the streets!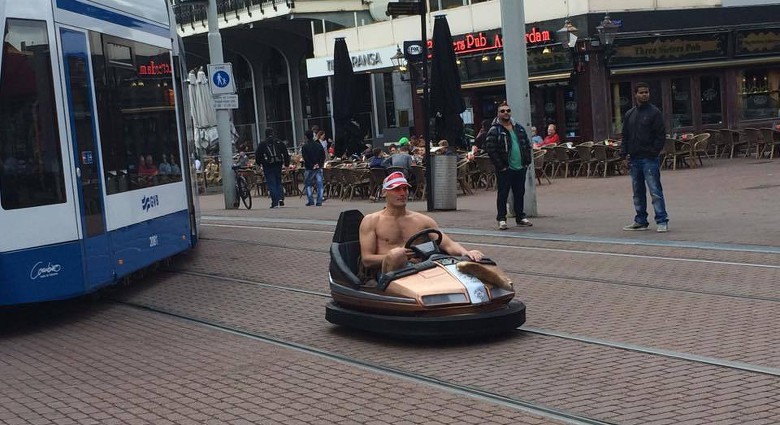 Although he is wearing only boxer shorts, most ladies probably won't complain about seeing a well maintained naked male body driving around town!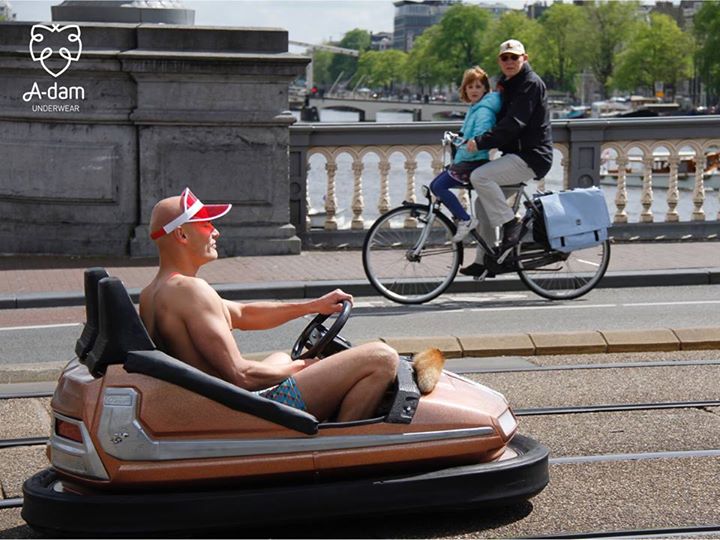 The man on the bicycle looks rather shocked…He is probably thinking: "Dat mag niet!"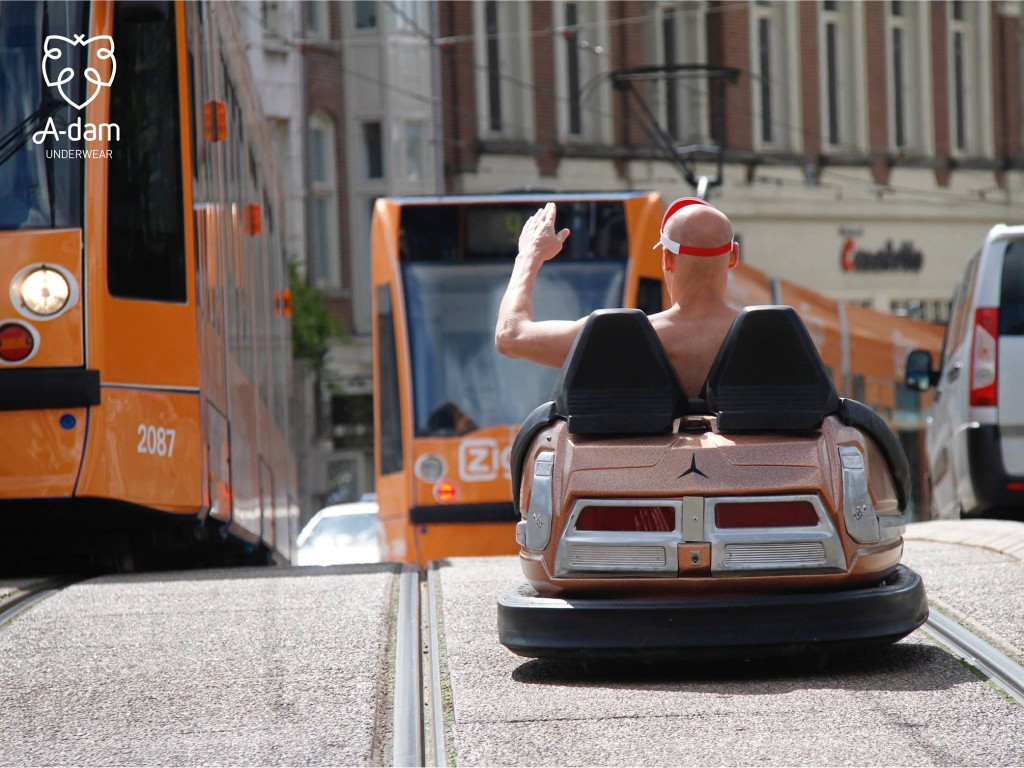 Hi everybody!
[sdpl-ad3]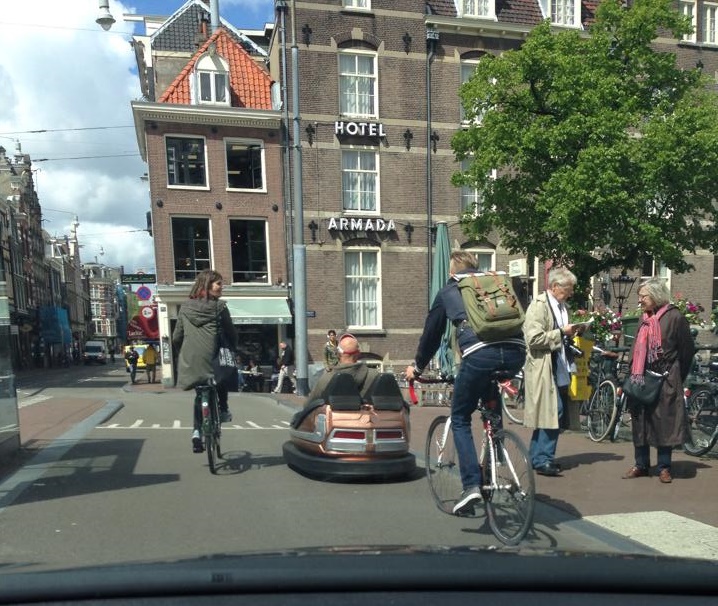 Drive along, nothing to see here. Just another day in Amsterdam…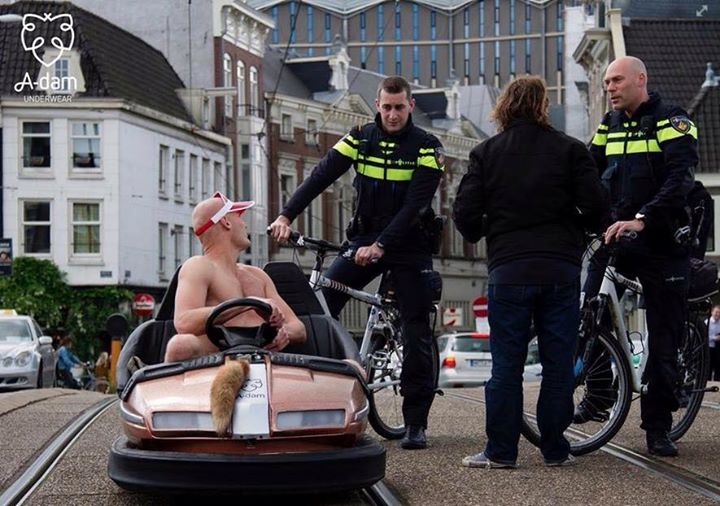 POLICE: "License and registration please". GUY: "Sorry, hoor, only got me undies on…"
[divider]

CLEVER PR STUNT

[/divider]
Well folks, turns out that this was a clever PR campaign by a new, soon to be launched Dutch underwear clothing brand called A-DAM UNDERWEAR. They certainly added a nice new entry to our previous list of "bizarre or effective?" Dutch advertising campaigns (see: 10 Dutch advertisements that you will love or hate). Let's hope for more Dutch creativity in the years to come to brighten up our days!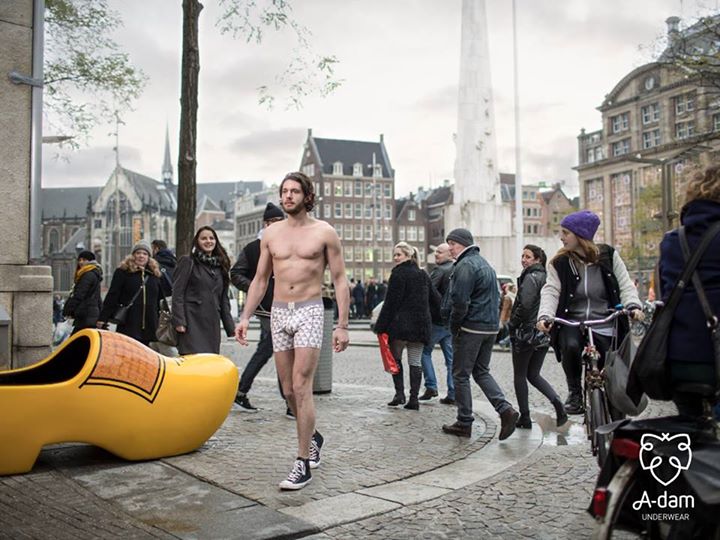 What crazy, memorable sights have you seen along the streets of the Netherlands? Share your stories! We'll file this under #OnlyinAmsterdam.